Founded on October 6, 1987, Serraff follows a successful trajectory in the refrigeration and air conditioning market, being a benchmark for quality and efficiency in the Brazilian market.
Inserted in a highly competitive market, for a long time the company has been focused on its work on the production of finned heat exchangers, standing out for the customization of products to the needs of each client.
With constant investments in technologies, physical structure and human development, in 2002 the company achieved ISO 9001 Certification. In the same year, it also joined the use of an Integrated Information and Management System (ERP) that, added to a set of new operational and marketing actions which consolidated the company's work and credibility.
Today, with 5,000 m² of constructed area, Serraff is a reference in the Brazilian thermal exchange market and has already conquered important spaces in the Latin market.
With perfect technical alignment between technology and human potential, we are always ready to meet specific and personalized demands that the market needs.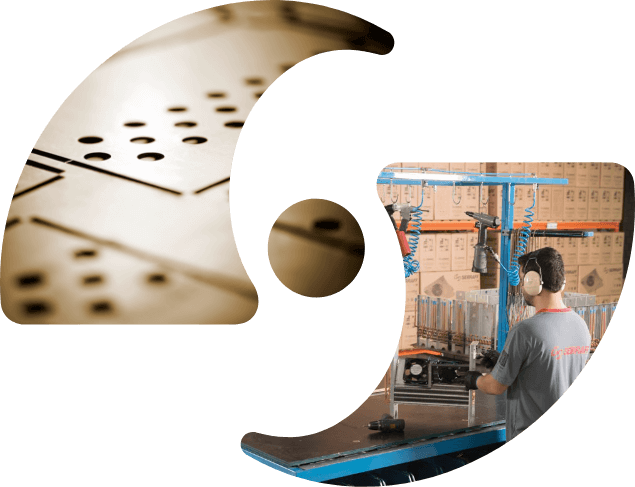 Mission
Meet the needs of the various heat exchange markets while selling, developing and producing competitive and innovative products and services.
Vision
To be recognized as a benchmark for business performance in the thermal exchange market.
Quality Policy
Serraff seeks to increase customer satisfaction in the thermal exchange market. To this end, it is committed to: continuous improvement of the quality of its products and services and of the Quality Management System; search for innovation and development in people and process management; and compliance with applicable legal and regulatory requirements.
Quality Management
Serraff has its Management System certified by ISO 9001. A certificate of training, professionalism and commitment in the constant search for quality in its processes and is present in Serraff's products and services. And, more than that, the reflection of the partnership and commitment that the company dedicates to its customers and suppliers.